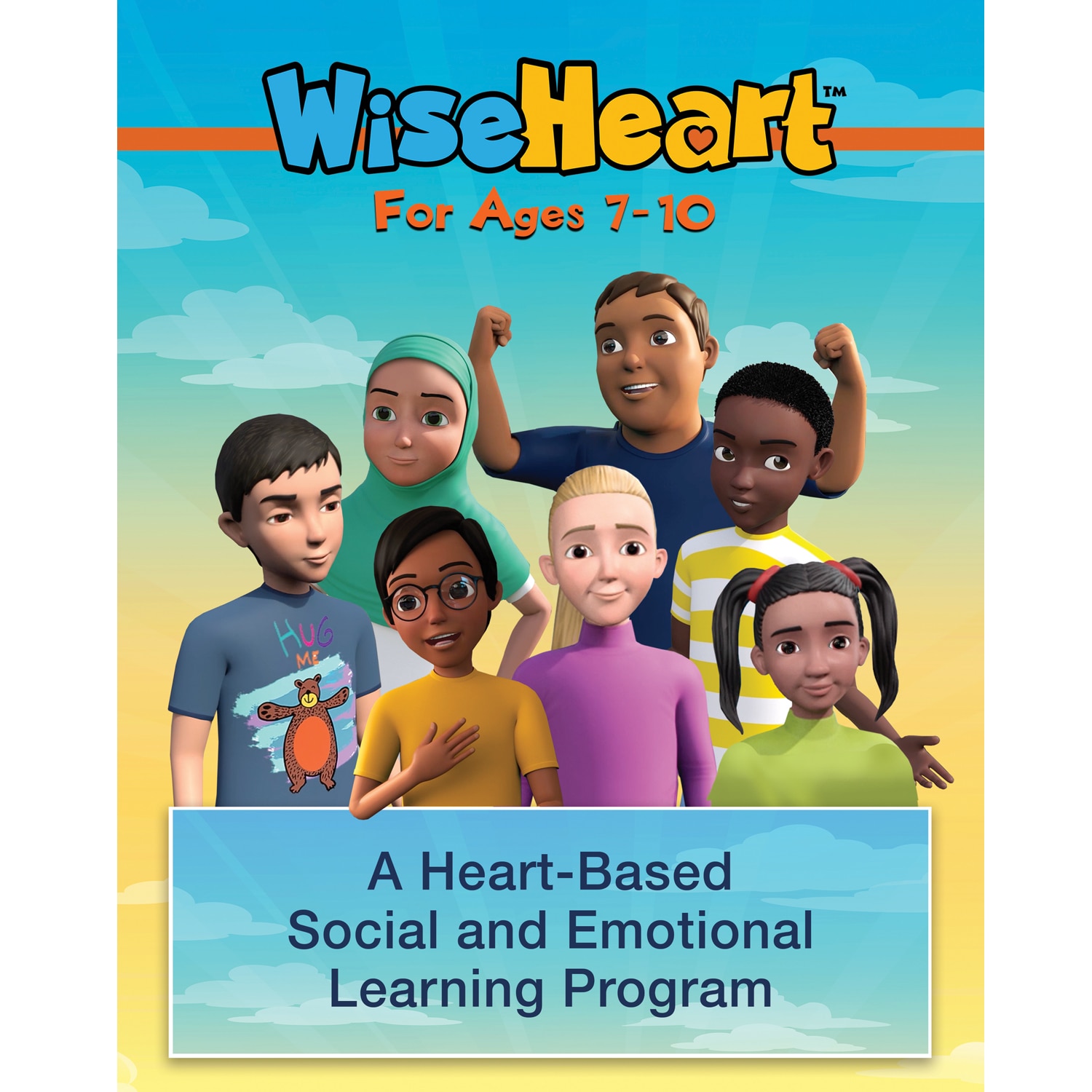 WiseHeart® Ages 7-10+ Multi-Class (90 Students)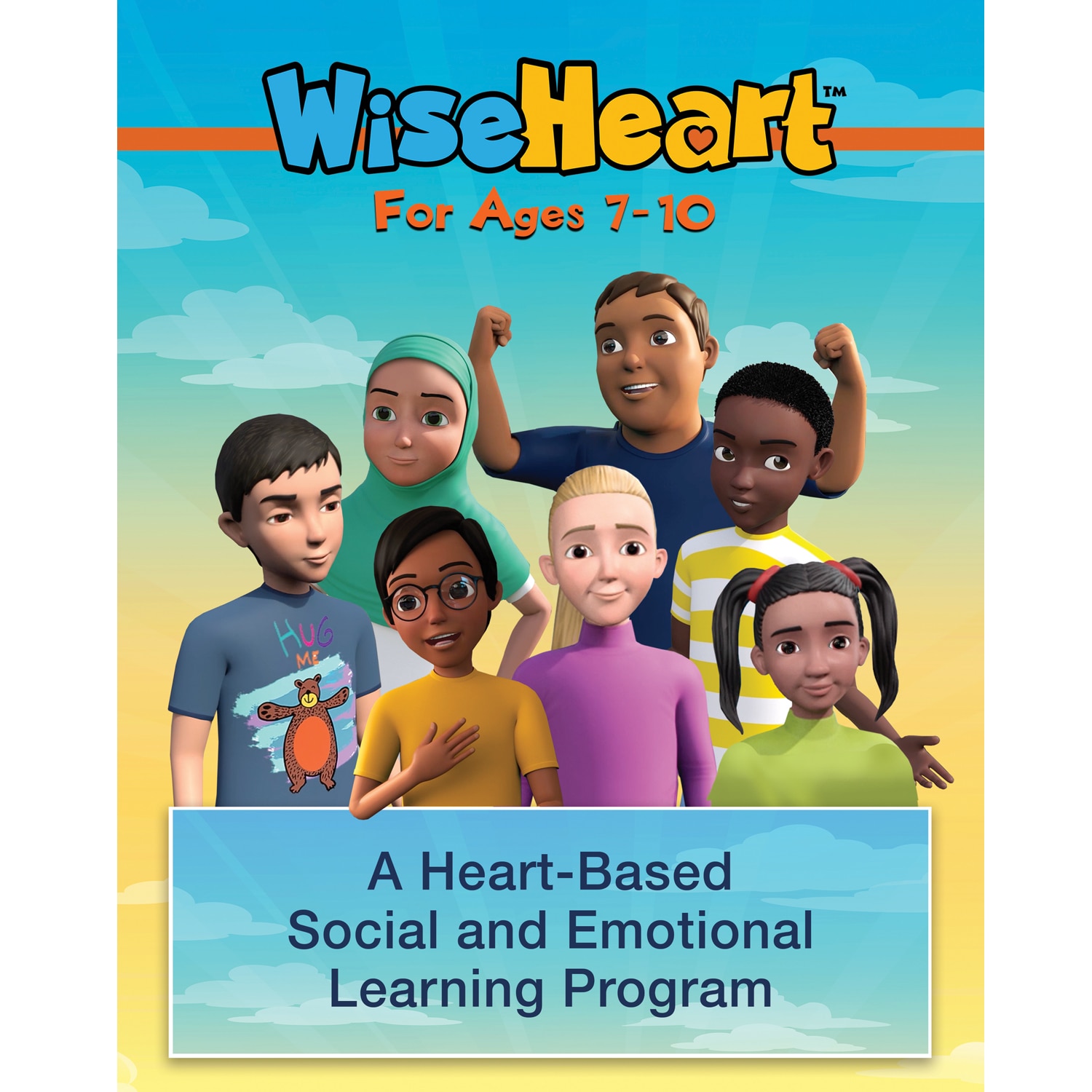 Item # EWHM
Sale

Price:
$279.30
Regular Price: $399.00
Empowering Today's Youth for Well-being and Success
WiseHeart™ is an innovative heart-based social and emotional learning experience meticulously designed to empower today's youth in navigating the complexities of our fast-paced world.
Through its digitally-rich platform, WiseHeart equips students with essential skills that go beyond traditional learning. By focusing on cultivating self-regulation, fostering positive relationships, and developing effective decision-making abilities, this program provides students with invaluable tools for greater success and well-being, both within their educational environments and at home.
From the Student/Child Perspective
Engaging and Interactive Learning Formats:
Pre-Assessment:
Each unit begins with a brief pre-assessment, allowing children to evaluate their current healthy habits and skills, setting the foundation for growth.
Visually-Striking 3D Animation:
Dive into the main learning themes with visually-stunning 3D animation videos. Meet interesting student and adult characters who guide you through the program, making the learning experience enjoyable and relatable.
Immersive Infographic Articles:
Delve deeper into the concepts with colorful infographic articles accompanied by professional voiceover narration. Immerse yourself in a captivating reading or listening experience, enhanced with interactive elements like "Did You Know" and "Fun Challenge" sections that keep you actively engaged.
Reflective Worksheets:
Apply the learned concepts in practical ways through numerous colorful worksheets. Choose between digital interactive formats or PDFs to suit your preferences. These worksheets encourage self-reflection and provide opportunities for immediate application.
Dynamic Enrichment Activities:
To support the core learning objectives, WiseHeart™ offers a wide range of online enrichment activities. These activities are designed to be dynamic and enjoyable, ensuring a comprehensive and engaging learning experience.
Two Free Posters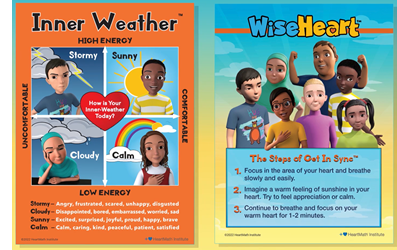 During this introductory period, two 12 x 18-inch full-color posters are included at no extra cost. These fun, colorful posters reinforce children's self-awareness and self-regulation abilities, helping them anchor new healthy habits. They will be mailed to you immediately after after placing your order.
A Blended Learning Experience
WiseHeart presents a unique blended learning program designed for children, ages 7-10. It combines a Leader's Guide for parent-led instruction along with an engaging online learning platform. This approach enables children to learn at their preferred pace while enjoying the advantages of collaborating closely with a parent or another adult role model.


Program Features
Easy to enroll process for parents and children.
Five comprehensive units of instruction.
Each unit includes a captivating 3D animated movie, an instructional drumming video, a lively rap song video, an insightful Kids Talk video, and a variety of interactive instructional activities.
A collection of 34 printable or interactive PDFs complemented by parallel online activities.
Adults and Kids Resource Centers that offer access to worksheets, trackers, and song lyrics, catering to both adult facilitators and students.
Each purchase includes two free 4-color large-scale posters that reinforce self-awareness and self-regulation skills.
Customized training and coaching options are available to further enhance program implementation and support.
The emWave Pro or Inner Balance are highly effective tools for educators seeking to help their students develop and internalize self-regulation skills.