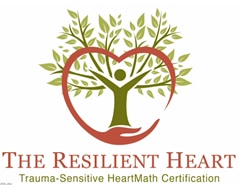 Trauma Sensitive HeartMath Course and Certification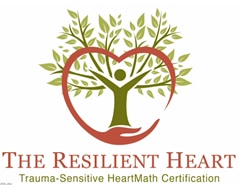 Item # ED-TRH
Sale

Price:
$245.00
Regular Price: $495.00
New! For Professionals Who Provide, or Would Like to Provide, Trauma-Informed Care.
This HeartMath certification course was especially designed by trauma specialists to teach practitioners how to incorporate the HeartMath skill set in a trauma-sensitive manner — increasing client's resilience and capacity for emotional regulation following trauma.
Learn, From 20 Highly Skilled Practitioners
The HeartMath tools and techniques taught in this 12 hour video-based course are intended as an adjunctive skill set for practitioners to facilitate a variety of trauma-focused therapies, including EMDR (Eye Movement Desensitization and Reprocessing), Brainspotting, Hakomi, Somatic Experiencing, Wilderness Therapy, Acupuncture and Polarity Therapy.
Self-Paced Learning, Live Q & A Sessions and More
48 self-paced episodes, comprising 12 hours of video — Content includes comprehensive trauma-informed knowledge from a diverse group of 20 health professionals experienced in treating trauma.
HeartMath skill set including 6 techniques — Learn to teach 6 evidence-based HeartMath self-regulation techniques in a trauma-sensitive manner.
Monthly Q & A with HeartMath Certified Trauma Specialists — Join monthly online Q & A calls with the trauma-sensitive HeartMath community and a trauma specialist who is experienced in integrating HeartMath techniques with different trauma therapies.
Personal practice and self-reflection — A key to your success as a practitioner is your ability to self-regulate and connect more deeply with your own heart.
Comprehensive Resource Library — Resource Library includes course notes, client handouts, and over 50 related research publications.
Certification — Your certificate will read: Certified Trauma-Sensitive HeartMath Practitioner.
In This Course, You Will:
Learn practical tools to use "in the moment" that build resilience and improve the capacity for emotional regulation for yourself and your clients or patients.
Learn about heart rate variability (HRV) as a measure of physiological regulation, and how to use HRV biofeedback as an additional tool for self-regulation
Learn to use and teach the HeartMath skill set in a trauma-sensitive manner.
Gain foundational, up-to-date knowledge about the neurophysiology of trauma, attachment, developmental trauma, intergenerational trauma and collective trauma.
Discover how to integrate HeartMath with other trauma-focused therapies including EMDR, Brainspotting, somatic-based practices, exposure and wilderness therapy.
Learn new and powerful perspectives of how the intelligence of the heart can help to address some of the most challenging aspects of trauma's impact on the mind and body.
Eligibility
While anyone may enroll and benefit from this course, certification is available to:
Practitioners with training, certification or licensure within a related health care field:
Mental health professionals
Medical professionals
Alternative health practitioners
Health professional students and interns
Practitioners working within a therapeutic relationship with clients, but do not have a professional license:
Chaplains
Clergy
Peer-to-peer counselors
Professionals working in a trauma-related field with clientele who are likely to have experienced trauma:
Social service professionals (working in homeless shelters, correctional facilities etc.)
Please Note:
1. This course includes our 60 day, 100% satisfaction, money-back guarantee.
2. This special Covid period discount price may change without notice.
3. Live Q & A sessions are held the first Wednesday of each month from 10:00am to 11:00am Pacific Time.
4. The course does
not
provide Continuing Education (CE) Credits