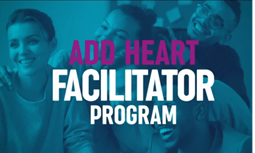 Add Heart Facilitator Program
Add Heart Facilitator™ Program with Inner Balance Coherence Sensor (Bluetooth)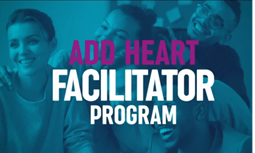 Item # BD4010
Sale

Price:
$179.25
Regular Price: $239.00
Uplift your life and the lives of others
The Add Heart Facilitator course provides effective tools and insights for improving personal and professional outcomes. You can help others experience greater health, more harmonious relationships, and be happier and more effective at home or in the workplace
There is an accelerated momentum of people choosing to rise above the chaos and stress by learning to tune into their heart's natural guidance for smarter choices and outcomes. Learn and share science-based practices for navigating change from a place of empowerment and self security.

The Add Heart Facilitator program is a self-paced video-based course where you'll learn how to access more of your own inner balance and heart's guidance. You'll also learn to help others do the same.
Want to Help Others?
The Add Heart Facilitator program is a great first step in engaging with HeartMath's ecosystem of training programs joining with others around the world to co-create a more heart-connected humanity. Upon course completion you will:
Know how to practice and share HeartMath's most widely used technique for improving health, productivity, and quality of life.
Have a thorough understanding of how to use the Inner Balance Trainer and how to use it with others
Understand and share some of the basic principles and science behind HeartMath, which can inspire meaningful action
Use the course content to help lift others in your community and family
Who Qualifies for this Program?
Anyone who has a desire to help others. It doesn't matter if you're a stay-at-home parent or a physician, teacher or workplace leader — this program is just as much about creating a connection with yourself as it is with others.
How People are Using this Program
Community Members - Build a more heart-based community by helping your friends and neighbors connect with the emotional and intuitive qualities of their hearts.
Group Facilitators - Yoga, mindfulness or mediation, personal growth, lecturers, etc., help your audience get into a heart connected state that opens the door for receptivity and transformation.
Families - Add heart to your family. Increase caring communication and a sense of heart-bonding and build a more loving and nurturing environment.
Teachers - Build a more caring and empathetic classroom that helps your students feel more secure, focused and receptive to learning.
Health Professionals - Getting your patients and clients in a heart-based, receptive state helps them get the most out of their time with you.
Workplace Leaders - Connect and align your team at the start of meetings, during projects and throughout the day to improve cooperation, communication and performance.
What's Included
Access to the self-paced online course with six, 20 to 30 minute video modules presented by HeartMath Leaders
The Add Heart Facilitator Guidebook (pdf) to enhance your learning and sharing
Science of the Heart Vol 2 e-book
Added Bonus — Inner Balance Bluetooth Sensor and App ($199 Retail Price)
Access Course Content on Phone, Pad or Computer
Module 1: What is Heart? - What Heart is, how and why it's important to add heart qualities to improve your life, the lives of others and the world and Step 1 of the Heart Lock-In technique.
Module 2: The Science of Coherence - The unseen, energetic communication taking place between people, the science of coherence and Step 2 of the Heart Lock-In technique.
Module 3: The Inner Balance Trainer - Experiencing and sharing the Inner Balance Trainer--coherence-building technology.
Module 4: Heart-based Emotions - The transformative power of regenerative, heart-based emotions and Step 3 of the Heart Lock-In technique.
Module 5: Adding Heart to the Lives of Others - Sharing your knowledge. Tips and techniques for adding heart in personal and professional settings.
Module 6: Course Review - Course review and inspiration for adding the qualities and science of the heart to all aspects of life.
People who become Add Heart Facilitators may also like: